88: "When You Just Want to Sit in Your Barn and Drink Beer"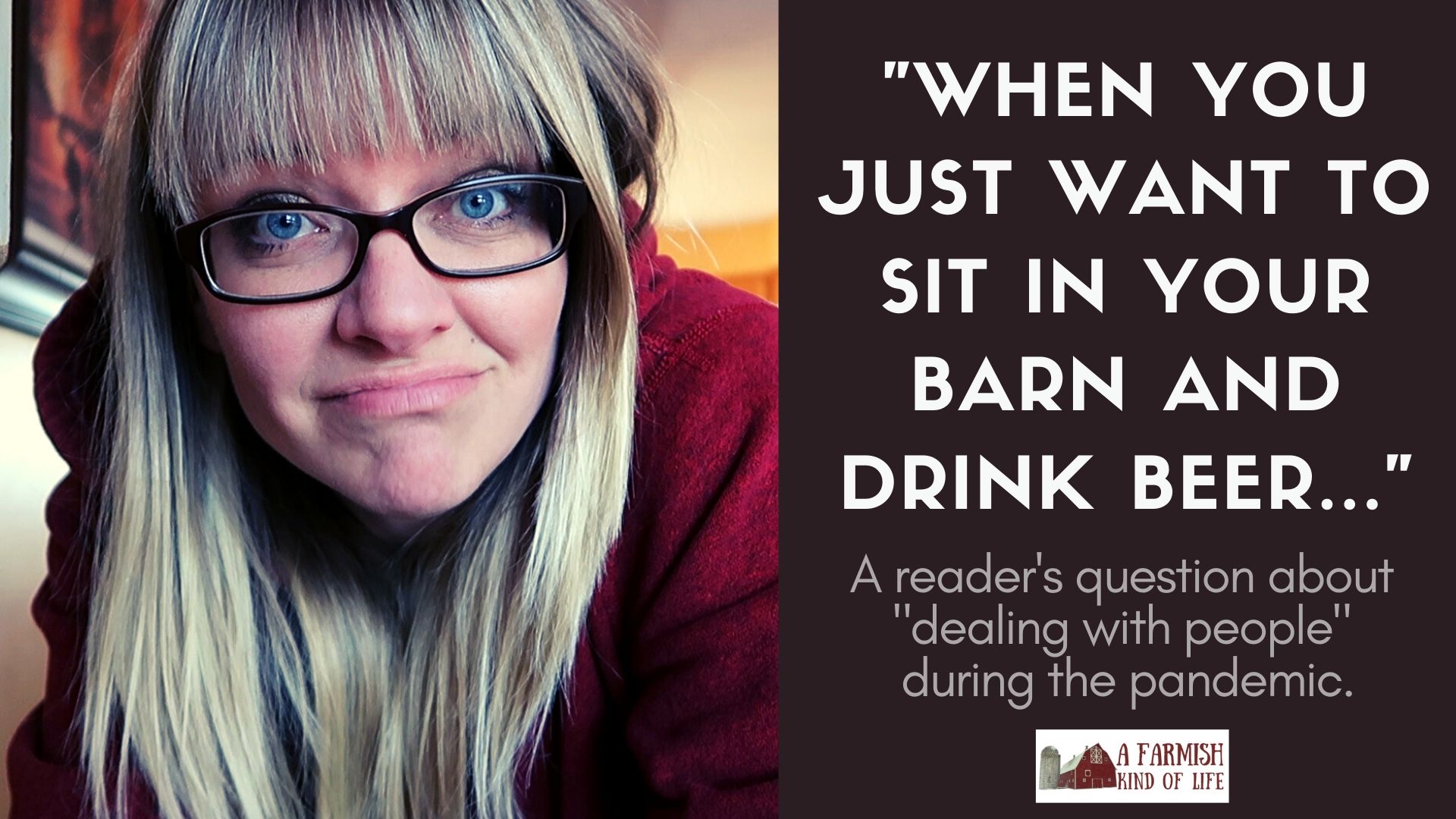 Podcast: Play in new window | Download
Subscribe: RSS
A Farmish Kind of Life is a participant in the Amazon Services LLC Associates Program, an affiliate advertising program designed to provide a means for sites to earn advertising fees by advertising and linking to Amazon.com. You can view our full affiliate disclosure here.
Today's episode is my answer to a reader question I received, and I thought it was so timely, I moved it ahead of some other podcast/blog post topics I had planned. (If you have a question or topic you'd like me to tackle on the podcast, drop me a line at [email protected])
"Amy –
How do we deal with friends and family who disagree with us and are so polar opposite from us about this whole Covid thing? I feel like this is just pitting everyone against each other and I just want to turn everything off and to go sit out in my chicken coop. But is that the right answer? I have seen you post on social media about how important it is to continue to be positive and post positive things on social media. So explain to the class how it is that you aren't just sitting all alone in your barn and drinking beer until this passes.
– Jeremy"
In episode 88, I tackle:
things to keep in mind when communicating with people who disagree with you
understanding when stress, fear, and exhaustion are talking and listening
knowing when it's time to step away for your own sanity
how to continue communicating (on social media) without losing your mind
why it's important to continue to be a light for others.
Listen to the podcast episode by pressing the play button in the black bar near the top of this post, or find episode 88 of the Farmish Kind of Life podcast in your favorite podcast catcher.
Subscribe to my Farmish Kind of Life podcast at iTunes, Stitcher, Google Play, PlayerFM, or other popular podcast players. All episodes of the podcast will also be linked under the podcast tab that you can find way at the top of this post in my menu bar.
---
---