Easy Berry Cobbler From Scratch
A Farmish Kind of Life is a participant in the Amazon Services LLC Associates Program, an affiliate advertising program designed to provide a means for sites to earn advertising fees by advertising and linking to Amazon.com. You can view our full affiliate disclosure here.
Every so often I like to pull out my recipe for Berry Cobbler because it doesn't take a lot of ingredients, and it's really easy to put together.
Oh. And because I live in a house of men folk and they get pretty darn excited when I announce there will be some Berry Cobbler action for dessert.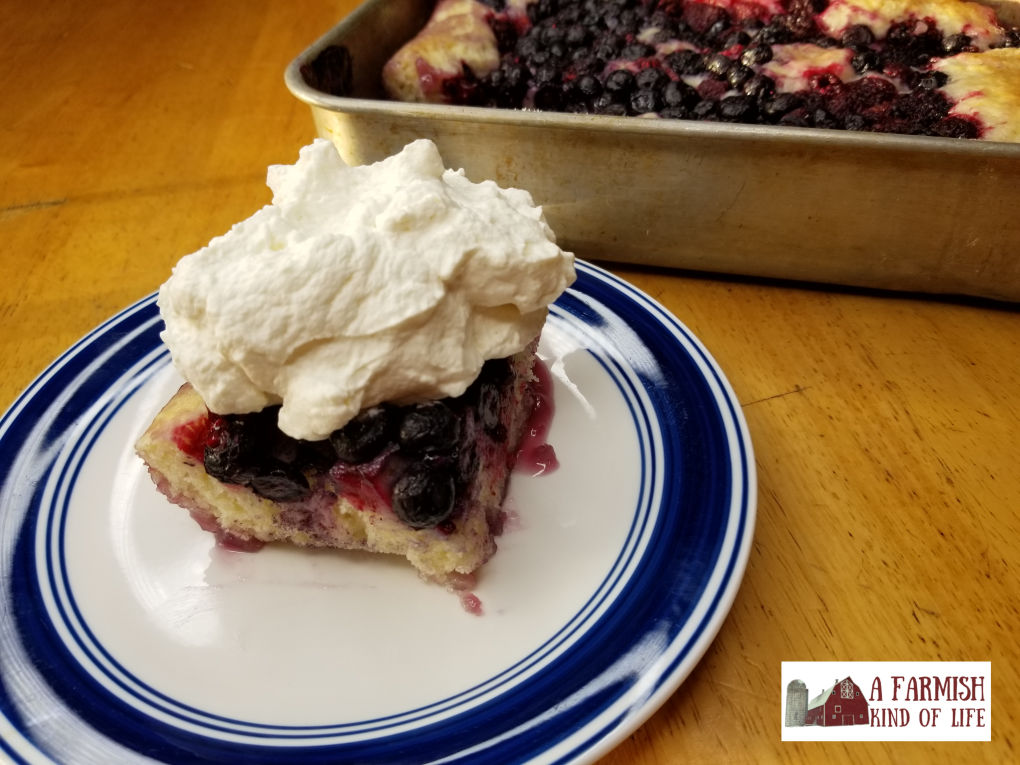 Actually, pre-farm life, we lived on the edge of some woods that were thick with blackberries. We spent a lot of time picking berries, eating berries, and picking more berries.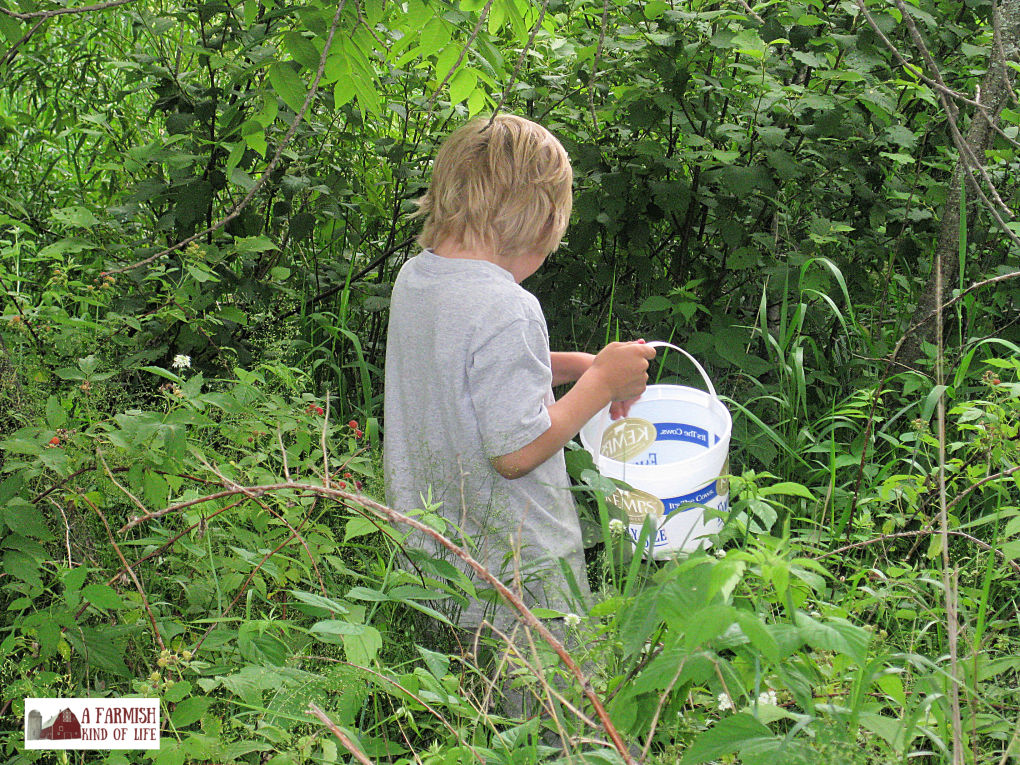 When we actually managed to get a decent amount inside, we'd make cobbler.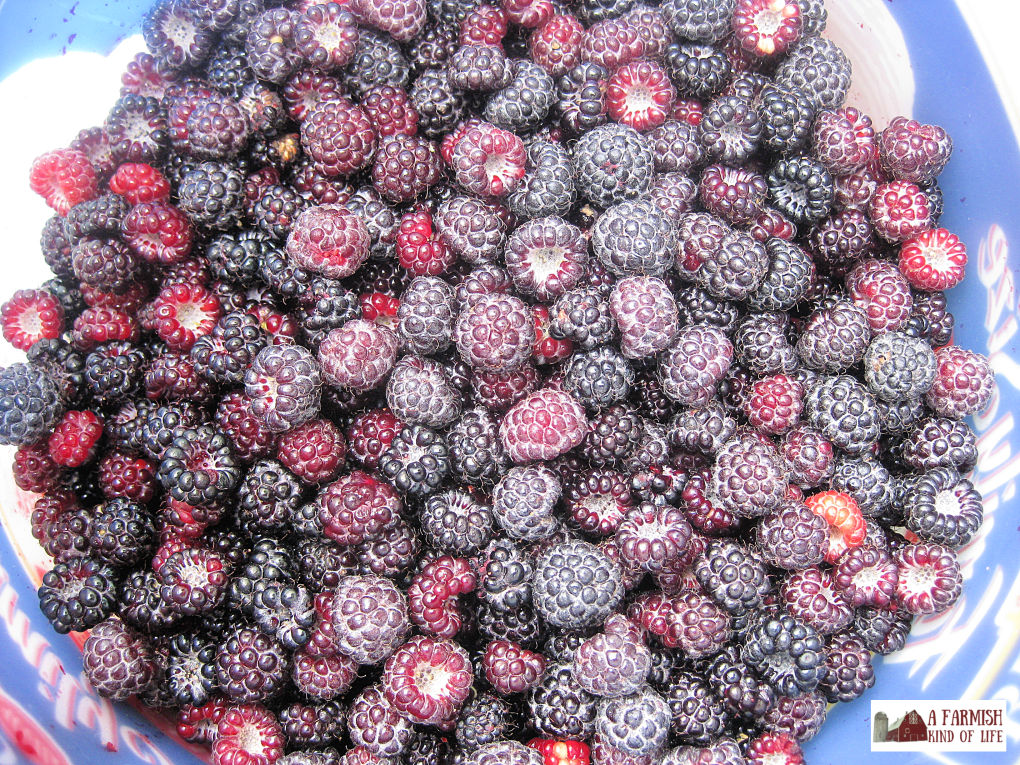 So although blackberries are what we always used for the original recipe, it's just because that's what we happened to have. You can use whatever berries you like for this cobbler—fresh or frozen, whatever you have on hand. We've used strawberries, blueberries, raspberries, or mixed berries. All the berries, y'all.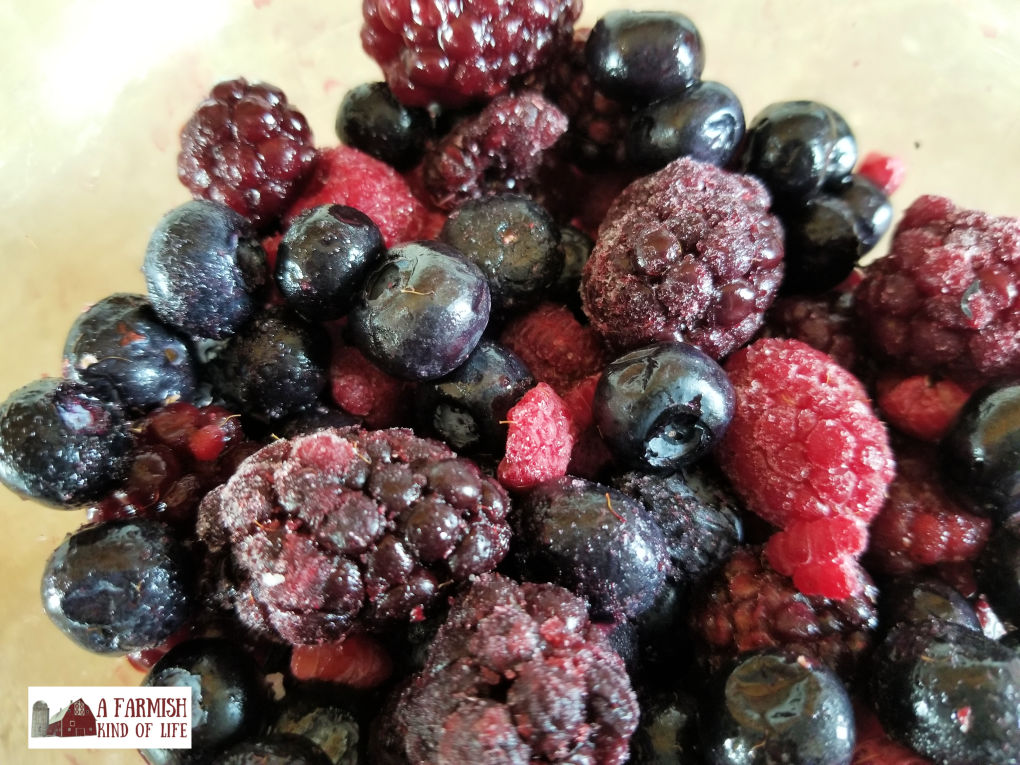 I honestly think this recipe might work with other kinds of fruit you might want to try. Apples? Peaches?
I don't know. Be creative. It's the best way to figure out what works.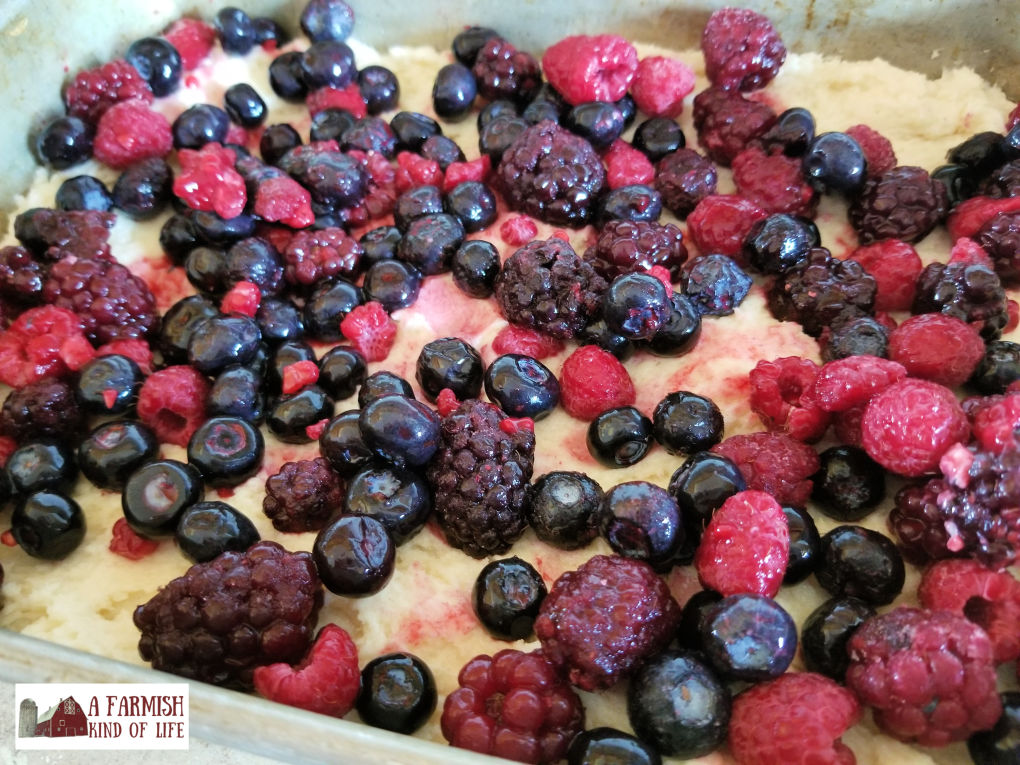 The neat thing about this recipe is there is no cornstarch in it. There is a little magic trick that happens with boiling water to create a thickened sauce for the bottom of the Berry Cobbler.
I don't know how it works, but it does. See?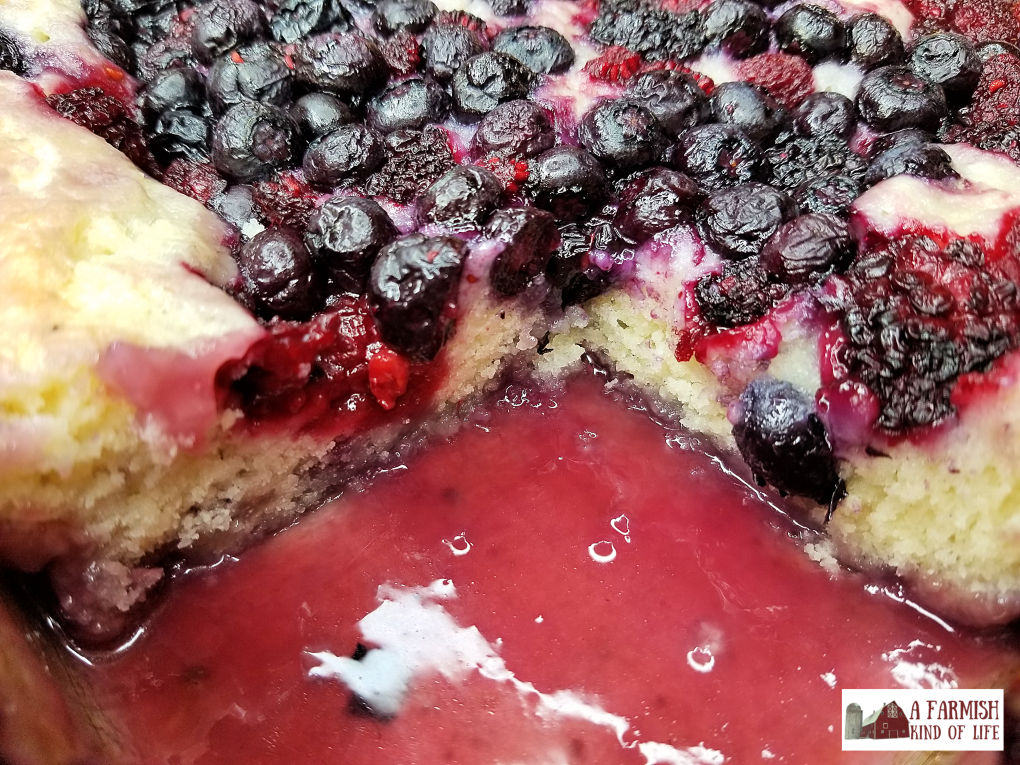 We love serving this with homemade whipped cream. I mean, you really can't go wrong with a Berry Cobbler from scratch, topped with fresh whipped cream.
Cool Whip don't have nothin' on this, baby.
Now get thee to the kitchen and make some Berry Cobbler. Your family (and your belly) will be so very happy.
Easy Berry Cobbler From Scratch
An easy cobbler you can make with simple ingredients you've probably got on hand. Use any kind of berries you like!
Ingredients
2

cups

sugar

(divided)

1/3

cup

butter

(softened)

2

cups

flour

2

tsp.

baking powder

1

tsp.

salt

1

cup

milk

2

cups

berries

1

cup

water

(boiling)
Instructions
In large bowl, cream 1 cup of the sugar and all of the butter.

In a separate bowl, sift together flour, baking powder, and salt. Add this mixture to the creamed sugar and butter, stir to combine.

Pour and spread batter into 12x8 or 10x7 pan.

Pour berries over the batter and sprinkle with remaining sugar.

Slowly pour boiling water over the top. Yes, this seems strange -- but you're doing it right!

Bake at 350. 12x8 pan 45-55 minutes, 10x7 pan 60-70 minutes
Need more ideas for what to bake today? Try Farmhouse Carrot Cake with Cream Cheese Frosting, Strawberry Rhubarb Pie, or Sour Cream Rhubarb Cake!
Subscribe to my Farmish Kind of Life podcast at iTunes, Stitcher, Google Play, PlayerFM, or other popular podcast players. All episodes of the podcast will also be linked under the podcast tab that you can find way at the top of this post in my menu bar.
---
---