Banana Bread… with One Banana?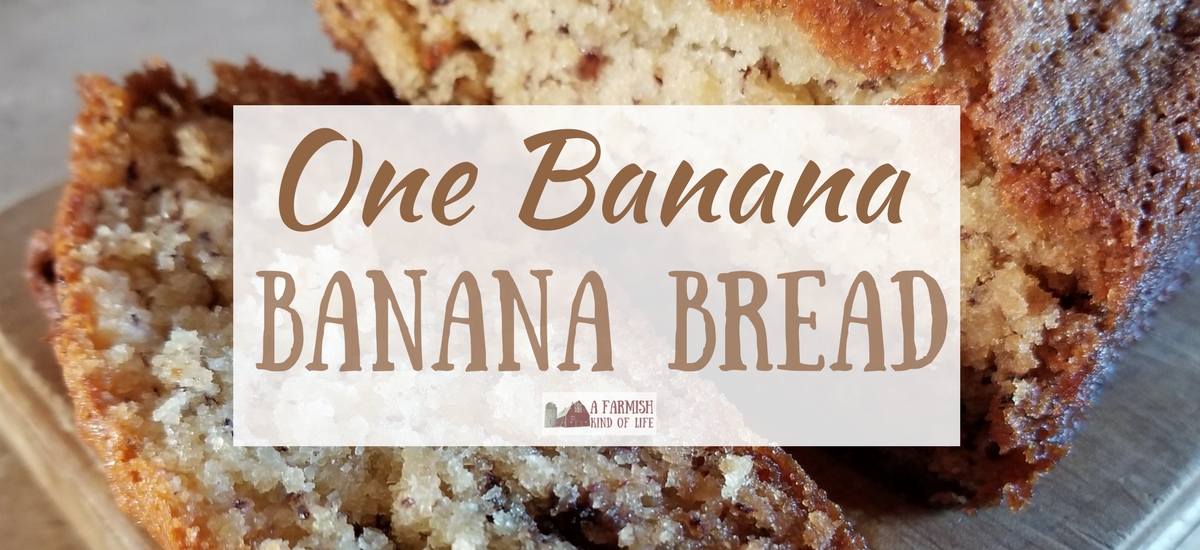 A Farmish Kind of Life is a participant in the Amazon Services LLC Associates Program, an affiliate advertising program designed to provide a means for sites to earn advertising fees by advertising and linking to Amazon.com. You can view our full affiliate disclosure here.
Ever wanted to make banana bread, but you only had one ripe banana? I mean, can you even make bread using only one banana?
Farm(ish) girl Amy is here to assure you that you can make banana bread using the mashings of only one banana. And the awesome thing about it? You can mix all the ingredients for this bread up only using one bowl.
How awesome is that? One banana and less dishes?
Sign. me. up.
Let's get started.
Ingredients for "One Banana" Banana Bread
1 ripe banana, (mashed up in the mixing bowl you're going to use)
1 egg (with enough milk to make 1 cup)
1 stick of butter, softened
1 tsp vanilla
1 1/2 cups flour
1 cup sugar
1 tsp baking soda
How to Make "One Banana" Banana Bread
The awesome thing about this? Take all those ingredients and put them in a large bowl.
That's right. All of them. All together.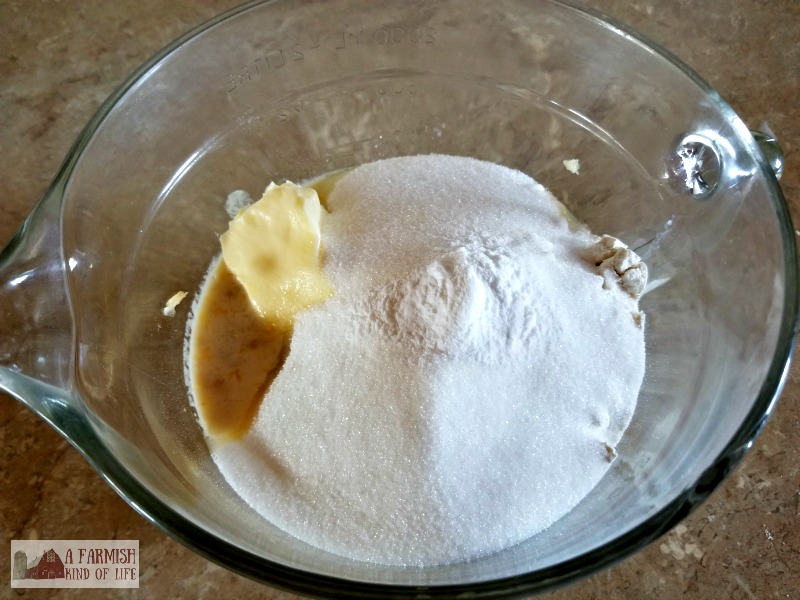 Mix it all up until all the lumps are gone.
(And yes, those might be lumps of butter in my batter. My butter wasn't completely softened. Let this be a lesson to you all.)
Pour the batter into a greased loaf pan. The batter should fill the pan about 2/3 full.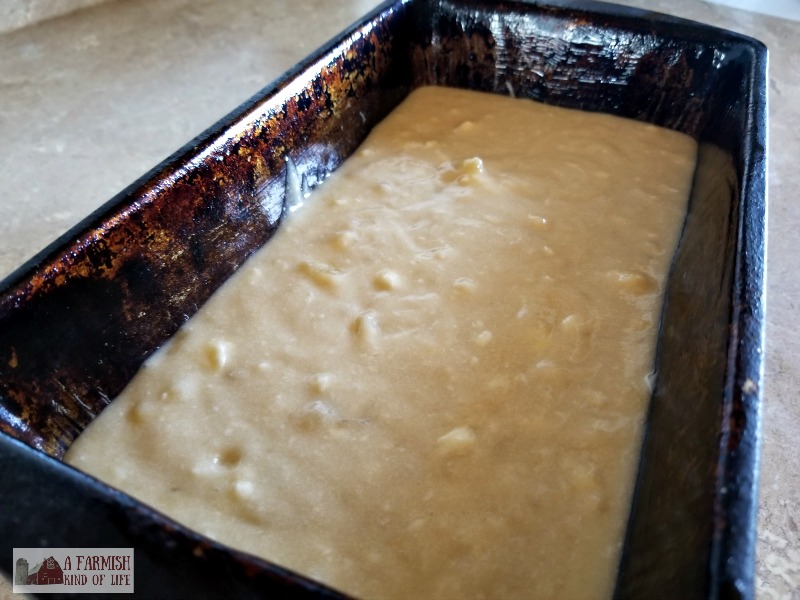 Bake at 350 for approximately 45-60 minutes.
And then? Then, you guys, you have a beautiful loaf of banana bread.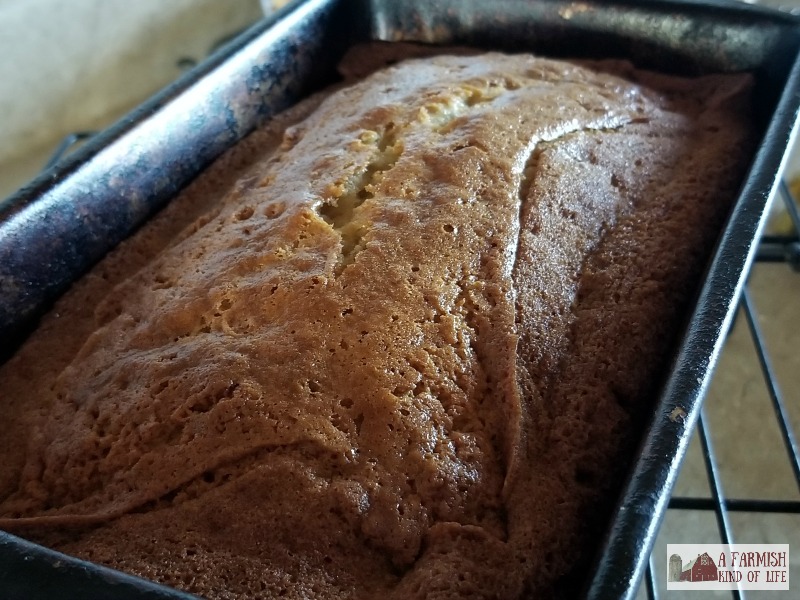 Don't even to convince me that you don't want to eat that. Because I won't believe you.
But I am gonna tell you secret. This is a pro tip here: this bread is really great right out of the oven, but tastes even better the second day.
So if you can hold off—and I know it's hard—know that it's going to be even more glorious when you wake up tomorrow.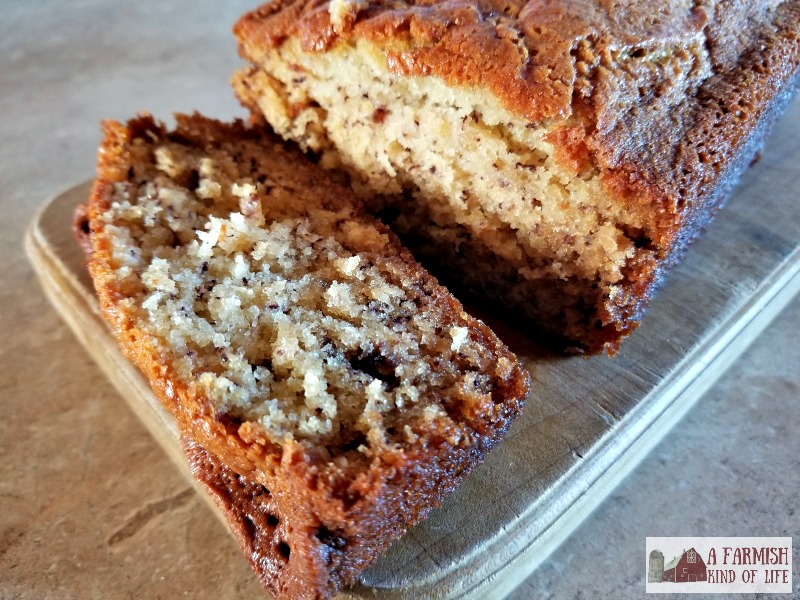 And there you have it—banana bread you can make with that one ripe banana you've got sitting on the counter.
Oh! And if you're looking for something different, here are a few recipes that look fun to try out:
Cinnamon Swirl Banana Bread from Sally's Baking Addiction
Triple Berry Banana Bread from My Baking Addiction
Cheesecake Stuffed Banana Bread from Marsha's Baking Addiction
"One Banana" Banana Bread
Ever wanted to make banana bread but only had one ripe banana? Here's the perfect recipe to make that banana bread happen!
Ingredients
1

ripe banana,

mashed

1

egg

milk,

enough to make 1 cup when added to the egg above

1

stick

butter,

softened

1

tsp.

vanilla

1 1/2

cups

flour

1

cup

sugar

1

tsp.

baking soda
Instructions
1. Take all ingredients and combine them in one large mixing bowl.
2. Pour the batter into a greased loaf pan.
3. Bake at 350 for 45-60 minutes.
Spending time baking today? Why don't you try your hand at some of my other favorite recipes?
Ice Cream Caramel Rolls: Special Breakfast Treat
Amish Coffee Cake: There's Coffee IN the Batter
Old Fashioned Fruit Cocktail Cake
---
---